Key Money Moments: 4 Times You Should Talk to a Pro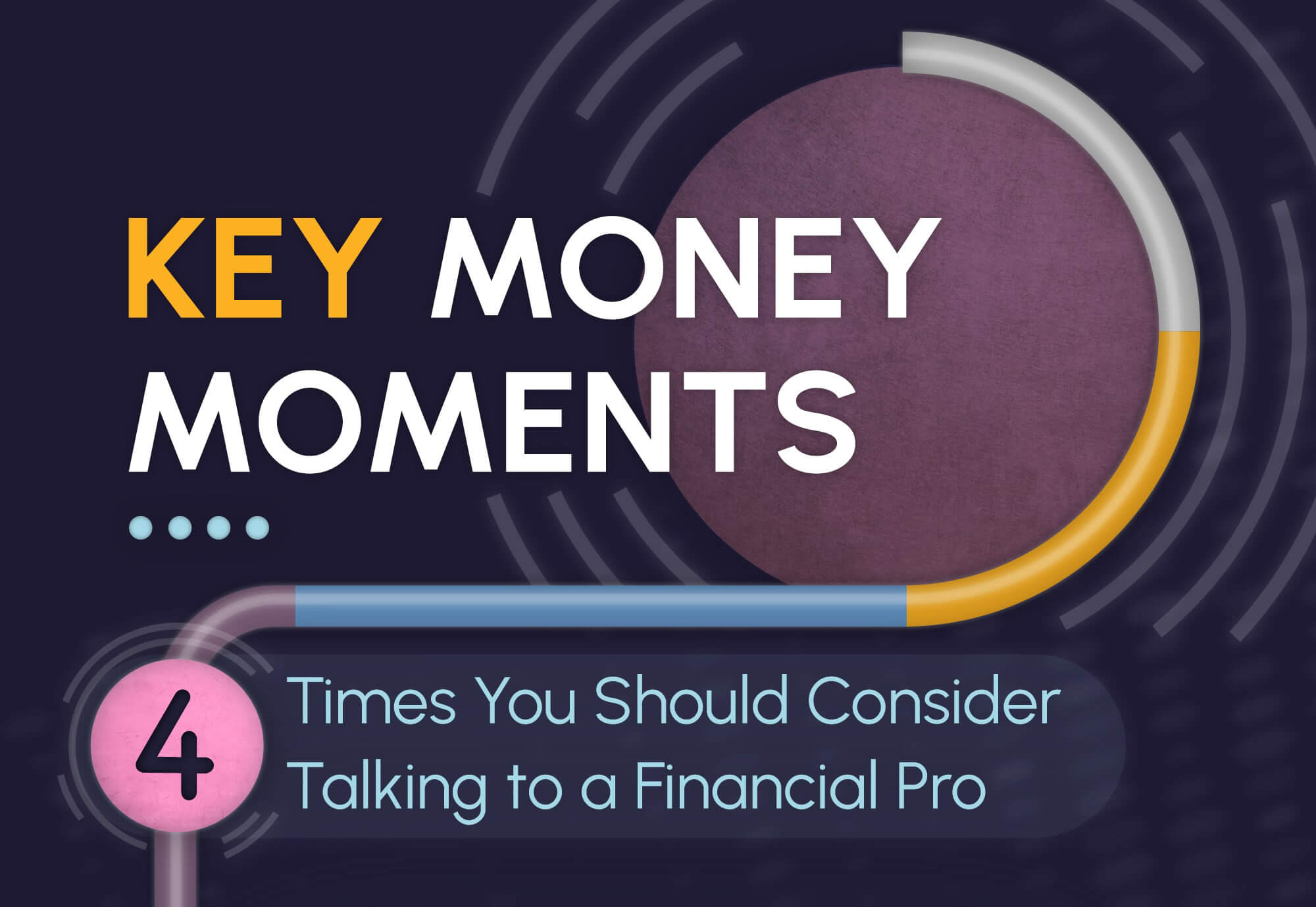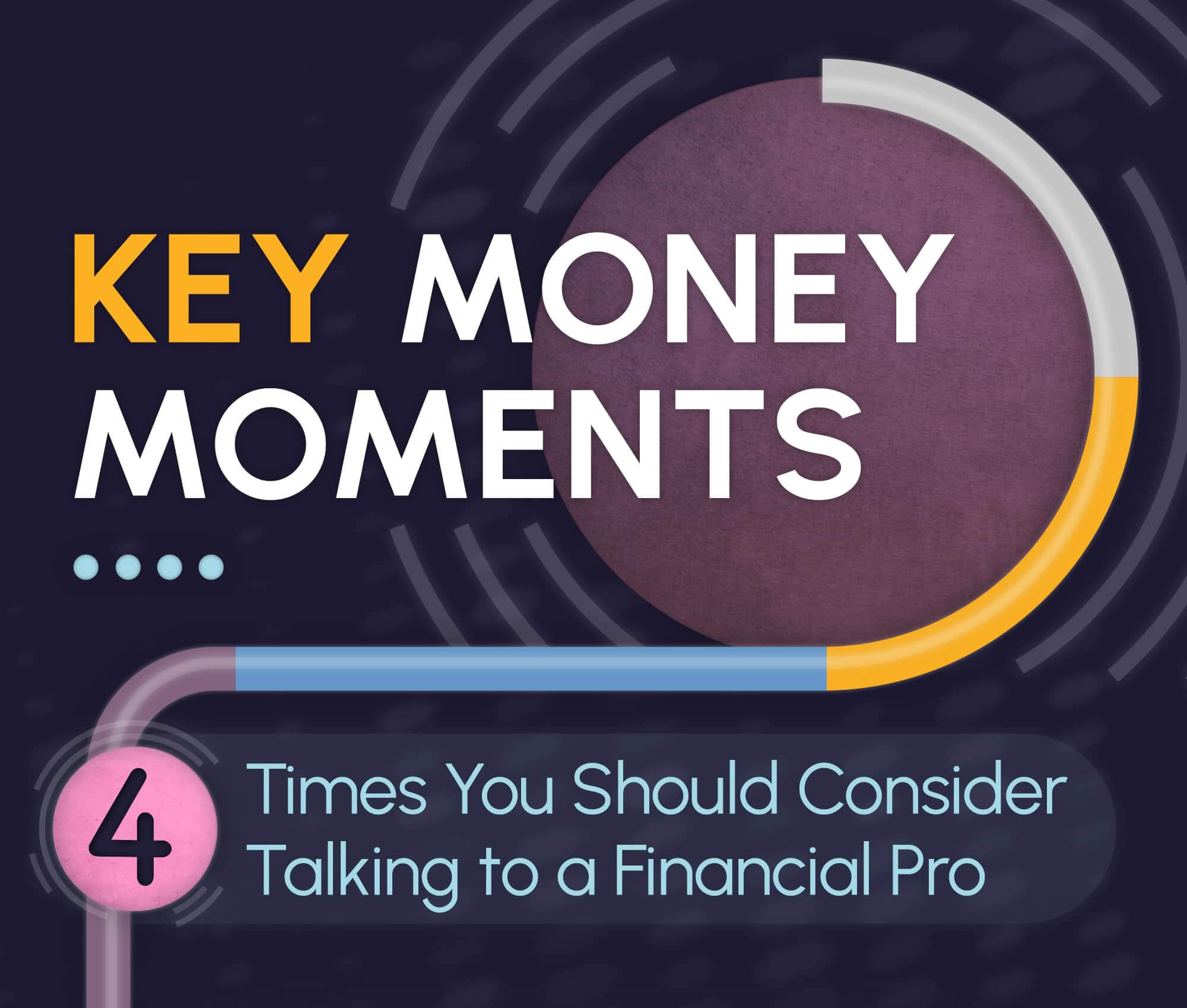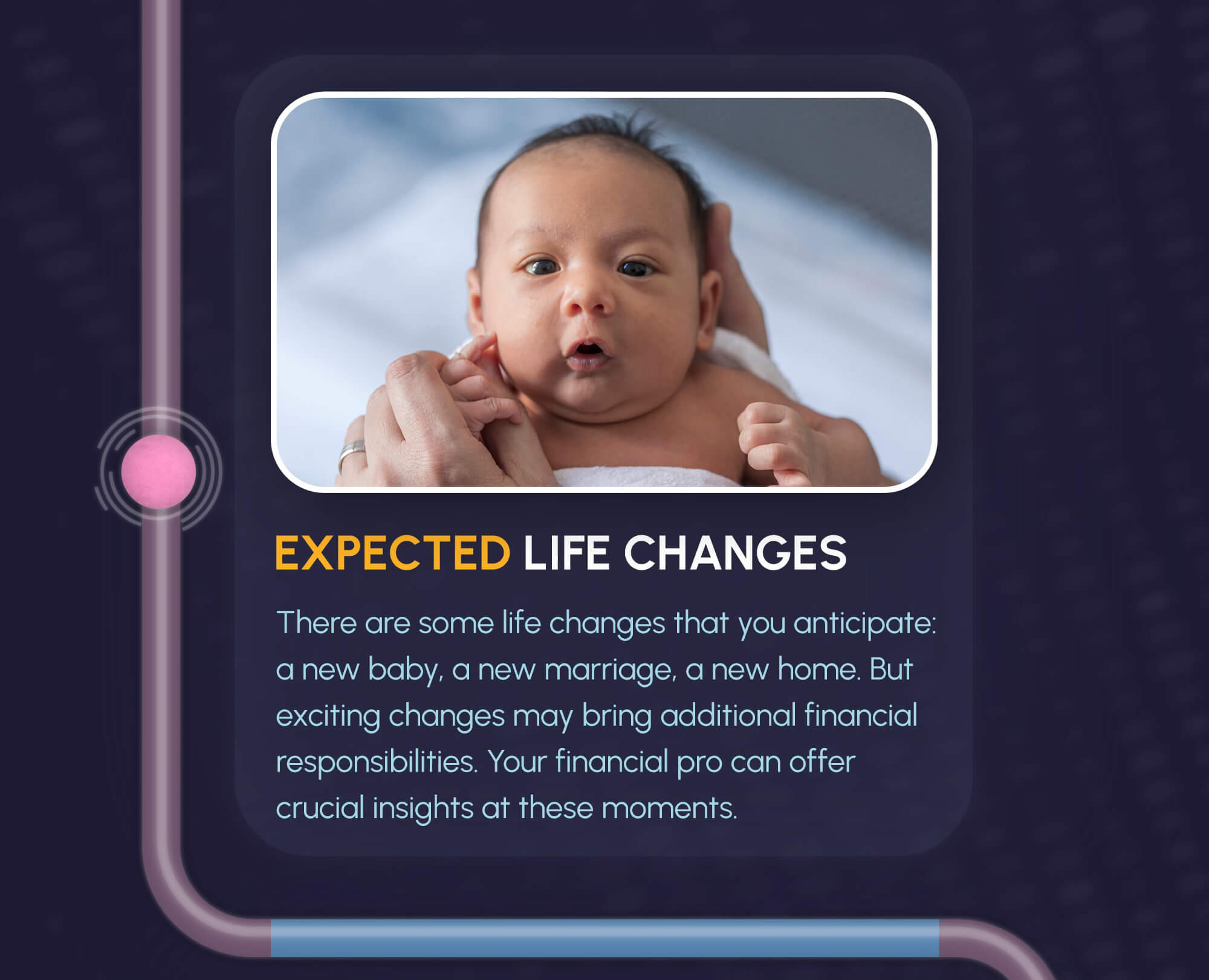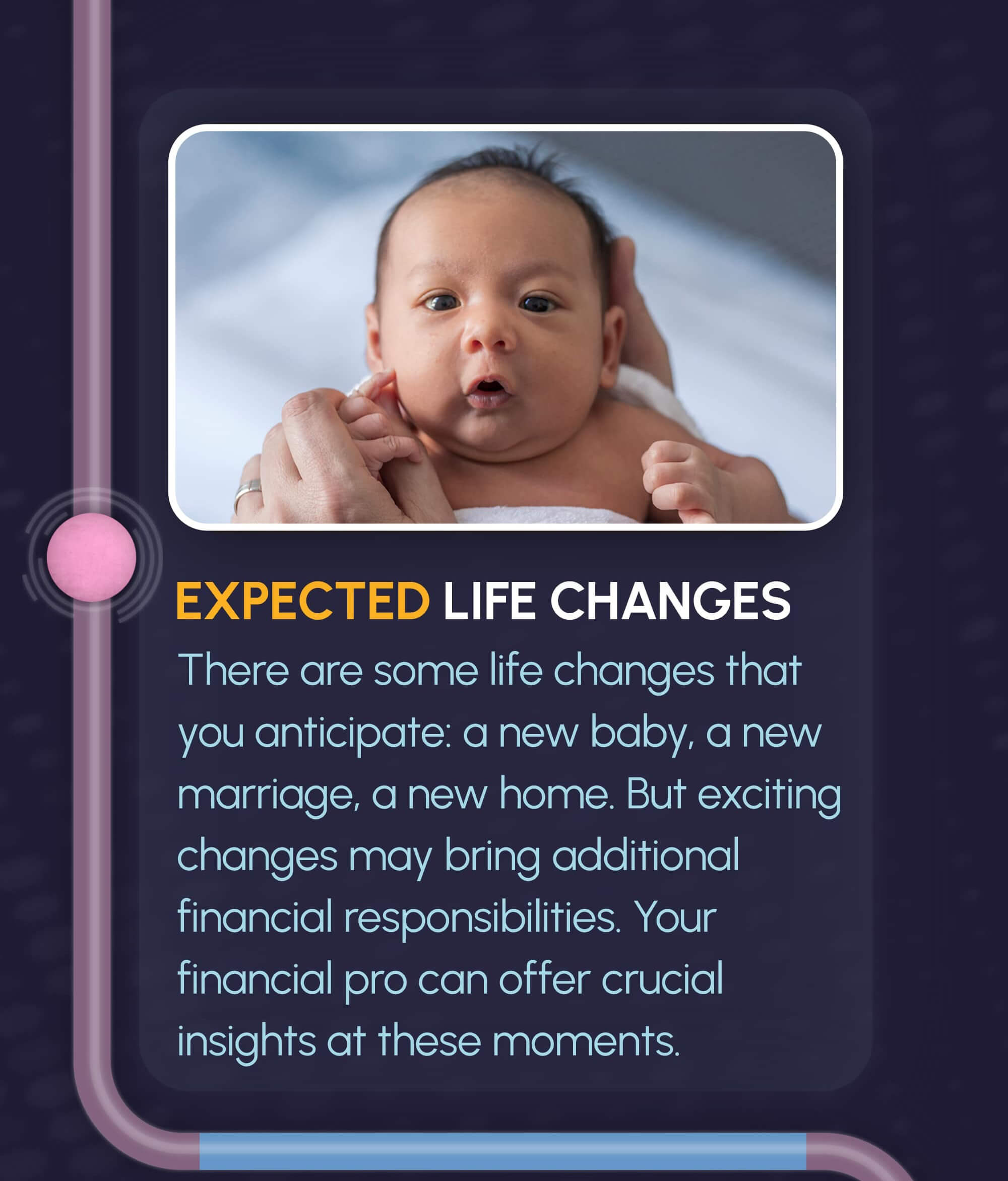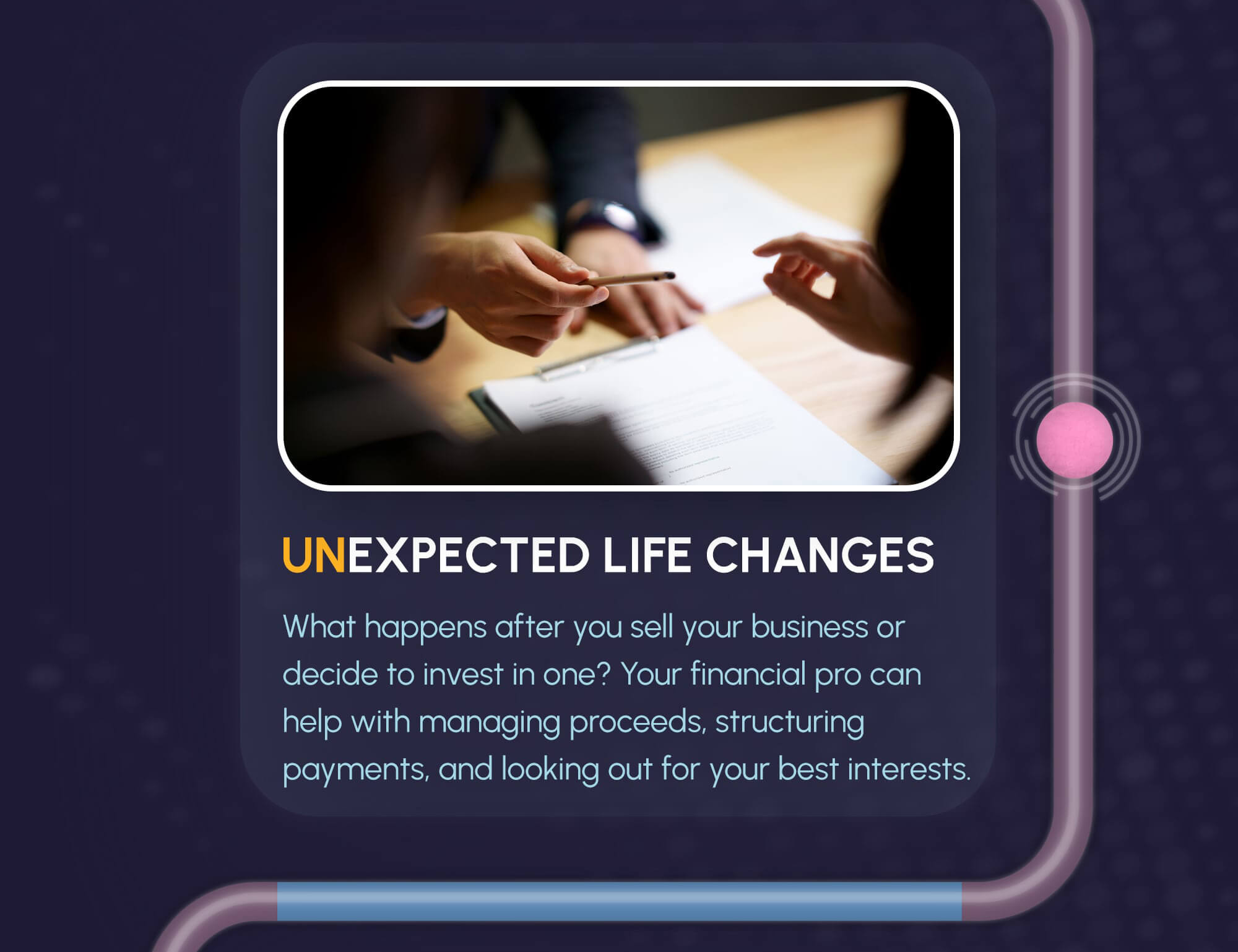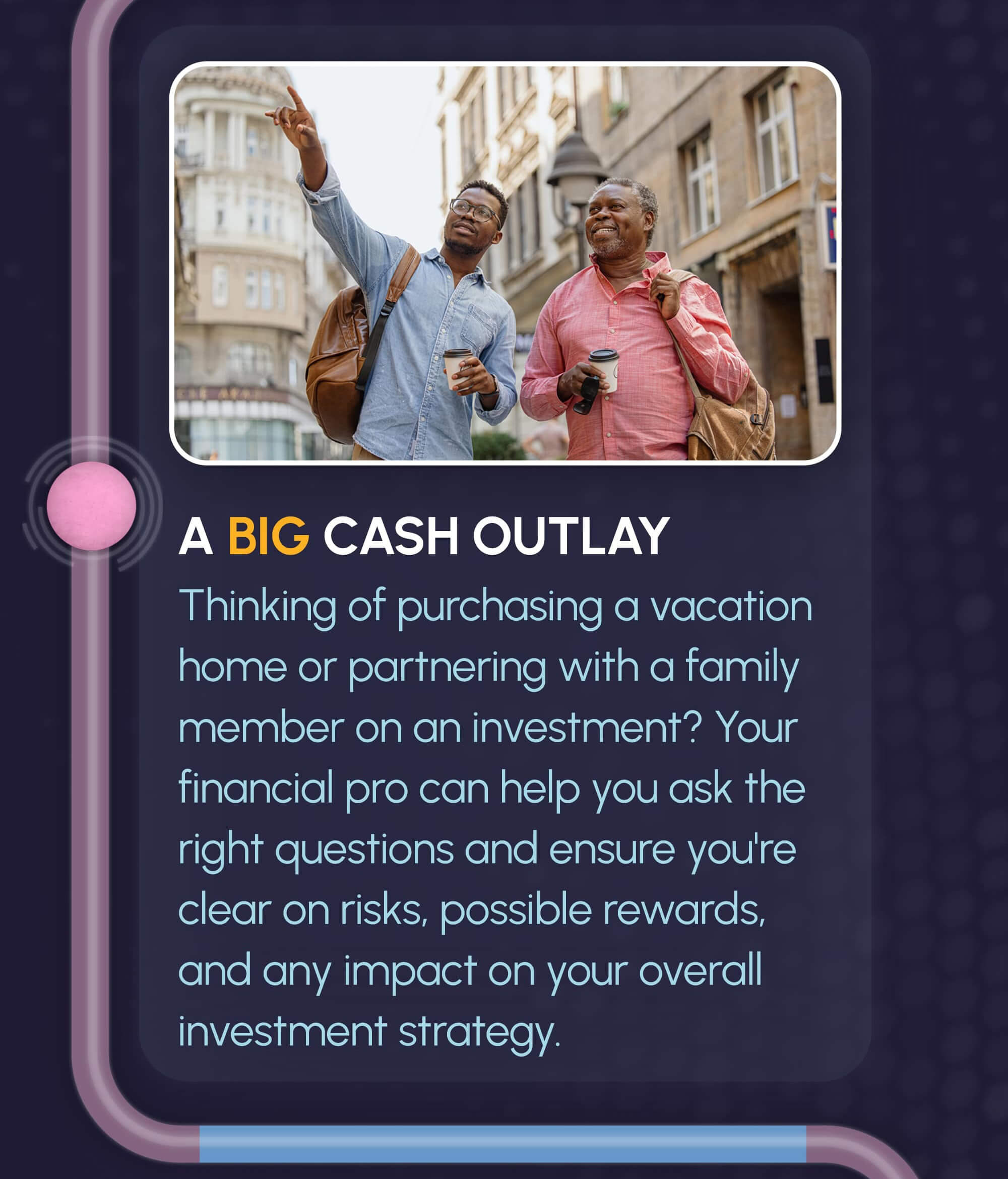 Related Content
Estimate how many years you may need retirement assets or how long to provide income to a surviving spouse or children.
Having an emergency fund may help alleviate the stress and worry associated with a financial crisis.
Workers 50+ may make contributions to their qualified retirement plans above the limits imposed on younger workers.